AMS Surfaces presents 'The 2017 Porcelain Tile Range Update'
Designers and consumers are increasingly embracing the timeless look of natural stone and combing this with the functional benefits of porcelain provides for easy care, durable and low maintenance surface.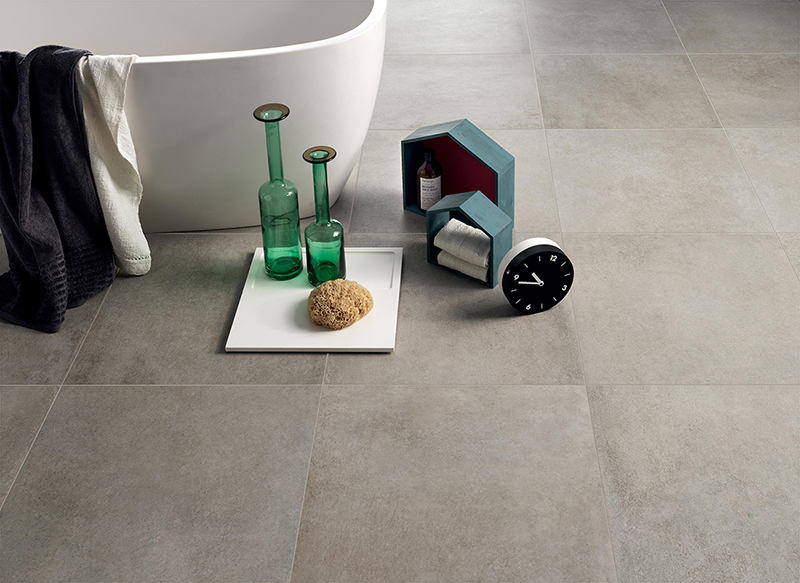 Stoneclay
The journey of discovery new ways of thinking to ceramics, leads to propose an ancient material, tradition, revisited and revived in a modern twist. Rise Stoneclay: delicate colours and neutral effect texture tactile, soft and enveloping. A balanced collection, with a familiar look that applies to classic and also to more contemporary spaces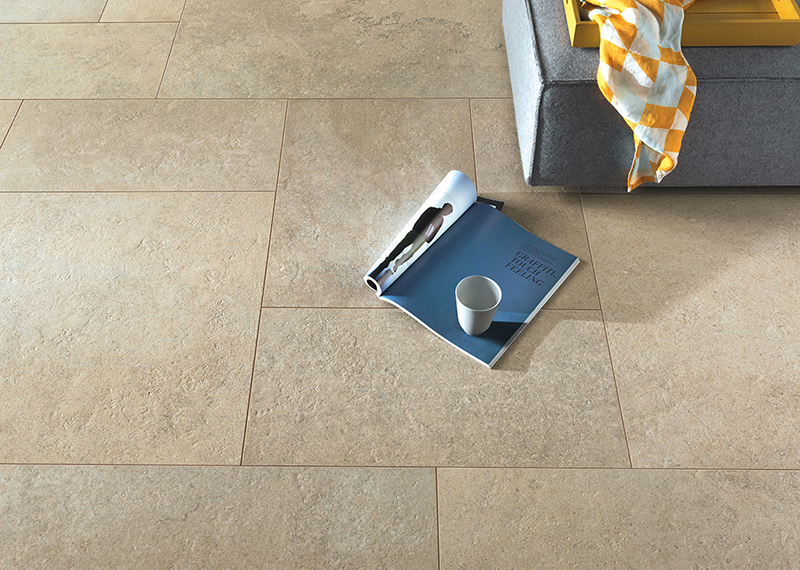 Cliffstone
Stone effect slabs that reproduce the veins and characteristics of stone. Different veining for each individual piece, artificial markings that overlay the consistency of the material. The essence of each collection is not in the single piece but in the movement created on the surface. As with the new Cliffstone collection, the interpretation of a rocky stone that does not exist in nature but has been creatively reinvented.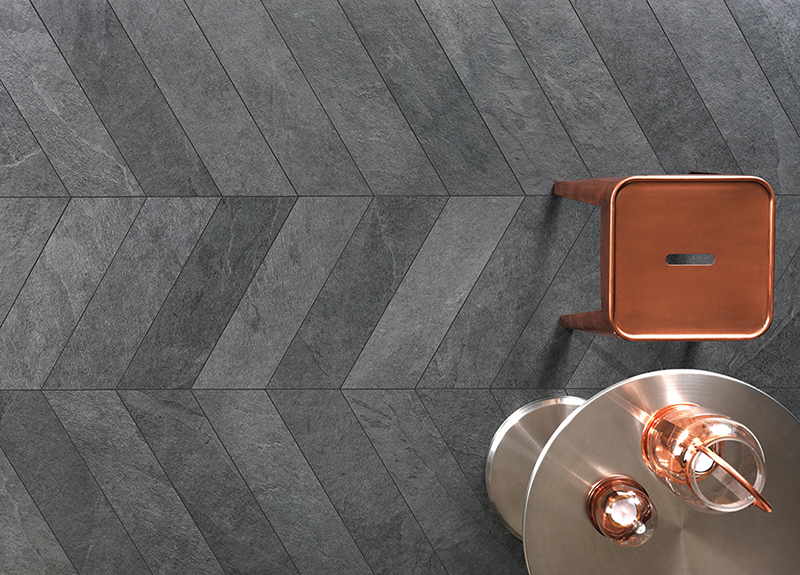 Waterfall
Waterfall realistically and physically represents slate, an ancient and natural stone. Recreating, on the stoneware surface the iridescence typical of sedimentary rocks, Waterfall has texture, irregularities, and variations in colour, typical expressions of the passage of time. The colours, in grey scale, vary from the darkest tone, "dark flow", to the lightest, "ivory flow", recalling the natural oxidation process of the stone, a material that is under continuous transformation, changing colour, shape, and structure, and adapting itself to the evolution of natural phenomenon.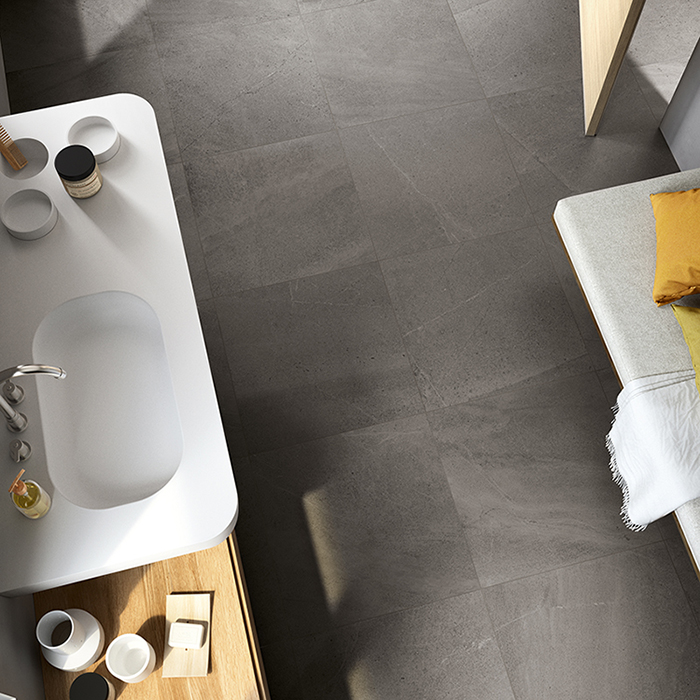 Limestone
Beauty from the bottom of the sea: sedimented, layered and set in stone by the patient work of water and time. This is Limestone, which has been recreated and interpreted with a new sleek and modern look. A unique, exclusive product that combines the finest graining and the most delicate chromatic variations with three extraordinary surfaces: Natural, Honed and Blazed. The addition of thin 5.5mm porcelain sheets enriches and completes the range of thickened porcelain stoneware formats, making Limestone a proposal to satisfy the design requirements of any architectural environment.